European 2014 special award for digital inclusion honours Bulgarian PR campaign for young women's literacy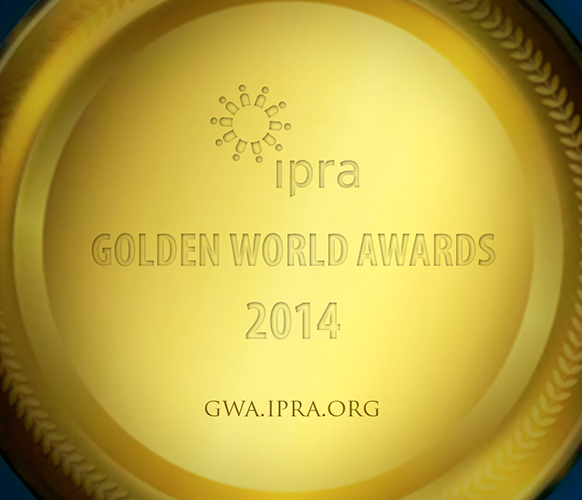 (Comments)
8 years, 6 months ago
The "Special award for 2014 for PR with an objective of progress in digital inclusion within the EU" went to Bulgarian PR agency United Partners, on behalf of their client Procter and Gamble and their brand "Always". "Always" made donations equipping 10 Bulgarian schools with suites that turn school classes into exciting interactive experiences.
"We are all so proud in the agency to get this special award and as a woman I was proud to have run this campaign", said Maria Gergova, managing director of United Partners.
In selecting the campaign, European Commission Vice-President Neelie Kroes, said "Promoting digital skills and literacy for girls and women will help build the European economy."
The Bulgarian campaign is part of a broader initiative between Always and UNESCO to support young women's education through holistic cause-related marketing. It will provide tens of thousands of girls and women globally with literacy and numeracy classes.
A Bulgarian 2011 study, on the performance of 15 year-old students in
Bulgaria, showed that around 40% of teenagers had difficulty in understanding an oral text. More than 2000 girls initially shared and supported the campaign. After a Facebook page launch, it has now led to a community of over 155,000 Bulgarian girls. More on the global campaign here.
Background to IPRA
IPRA, the International Public Relations Association, is the leading global network for Public Relations professionals. Membership is individual not corporate. It aims to further the development of open communication and the ethical practice of public relations. IPRA fulfils this aim through networking opportunities, its code of conduct and intellectual leadership of the profession. IPRA is the organiser of the annual Golden World Awards for excellence – PR's global awards scheme. With 60 years of experience, IPRA, recognised by the United Nations, is now present throughout the world wherever public relations are practiced. IPRA welcomes all those within the profession who share its aim and who wish to be part of the IPRA worldwide fellowship. For more information please visit: www.ipra.org
Background to the 2014 Golden World Awards for Excellence.
The annual IPRA Golden World Awards (GWA) initiative, established in 1990, recognizes excellence in public relations practice worldwide in a variety of categories. Recipients of the award take particular pride in the recognition granted to their entry as meeting international standards of excellence in public relations. An overall IPRA Grand Prix for Excellence is presented each year to the entry judged as representing the highest standards that year. While there are many national and regional PR awards, there is only one truly global scheme: the GWA.
In the 2014 competition there were a total of 64 category awards and a record number of 415 entries demonstrating an ever-growing interest in the awards. The Grand Prix 2014 will be announced, and the special awards and other prizes presented, at a gala event in
Istanbul in November.
Share on Twitter
Share on Facebook