Muhtar Kent, Coca-Cola Company chairman and CEO has received the 2014 IPRA President's Award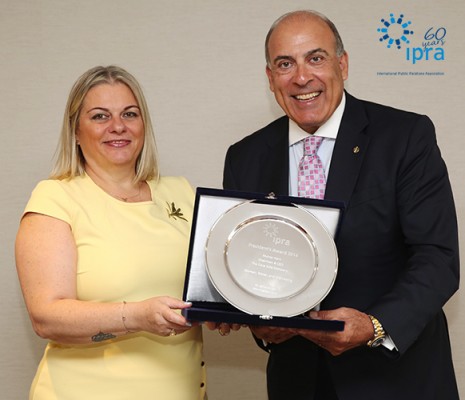 (Comments)
8 years, 6 months ago
IPRA 2014 President Dr. Zehra Güngör presented the IPRA President's Award to The Coca Cola Company Chairman & CEO Muhtar Kent in Istanbul at the luncheon reception.
The Award has been given to Mr Kent because of his leadership about The Coca Cola Company's sustainability efforts for 3 W (women, water, well being).
He leads the program of the economic empowerment of 5 million women worldwide by 2020; hundred percent water replenishment target ahead of 2020 and his commitment to inspire happier, healthier lives.
Share on Twitter
Share on Facebook