Abu Dhabi to Host First IPRA PR Summit in Middle East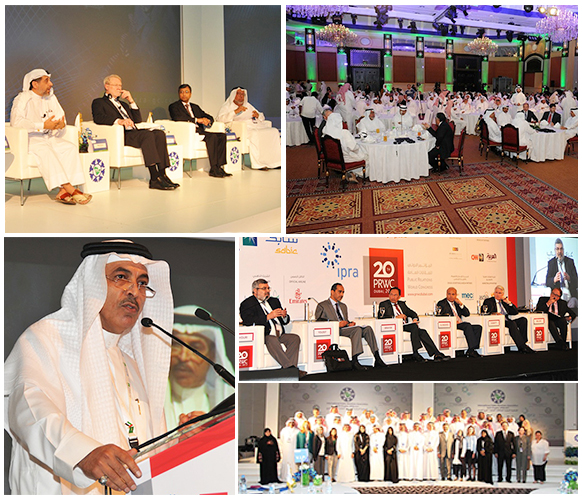 (Comments)
8 years, 4 months ago
Taking place for the first time in the Middle East, the United Arab Emirates (UAE) will host the IPRA PR Summit 2014, organized by theInternational Public Relations Association-Gulf Chapter (IPRA-GC) at the Fairmont Bab Al Bahr Hotel in Abu Dhabi.
Entitled "New Media Strategies for Public Relations", this summit, which will be held on March 25 and 26, 2015 is one of the most prominent events to discuss the latest trends, functions, and development opportunities within the public relations and communication industry. The summit will highlight the best regional and international new media experiences and practices in the Middle East. More than 300 local and international business leaders, media representatives, public relations and communication experts are expected to attend.
This summit is held every two or three years, and gathers communications and media experts from around the world to discuss different public relations issues. The summit has been a great success in its last two editions held in London, UK in 2010 and in Jakarta in 2012.
"The UAE has grown into an important regional hub for media and PR sectors. Major Arab media organizations have set up shop in the UAE, and some of the most prestigious global media organizations have opened regional offices in the country," said Faisal Al Zahrani, President IPRA-GC.
"Abu Dhabi's hosting of this summit for the first time in the Middle East shows the region's growing interest in discussing PR and communications, particularly at this time when the sector is undergoing tremendous change. The summit will shed light on this evolution in media, including the new media impact on traditional media and other relevant issues."
The summit will include a number of sessions and workshops that underline the new media benefits and drawbacks, as well as the challenges facing PR professionals in the Gulf and the world. This year's sessions will focus on youth and college students majoring in PR. A regional first, a youth-centric workshop entitled 'Youth Café' will seek to promote the role of the youth in formulating new media strategies and assessing their importance for the next generation.
"Young people are the pillar of the region's growing media sector; they are the main target of all the programs and initiatives to develop the PR industry and build the capacity of its employees, hence the idea of focusing on the youth in this summit." said Adel Husain Al Rabeea, IPRA-GC Vice President, UAE.
"Holding this summit is in line with the vision of our wise leadership and the Abu Dhabi 2030 Vision that aims to develop and enrich the media industry in the UAE," he added.
IPRA-GC has engaged Media Zone Company (part of Zone Group), supported by Khalifa Fund for Enterprise Development, to organize the event.
For further information or and to register for the summit, please visit: www.iprasummit.com
 Download the IPRA summit .PDF 
Download the Arabic Version
Share on Twitter
Share on Facebook