Zelma Lazarus In Memoriam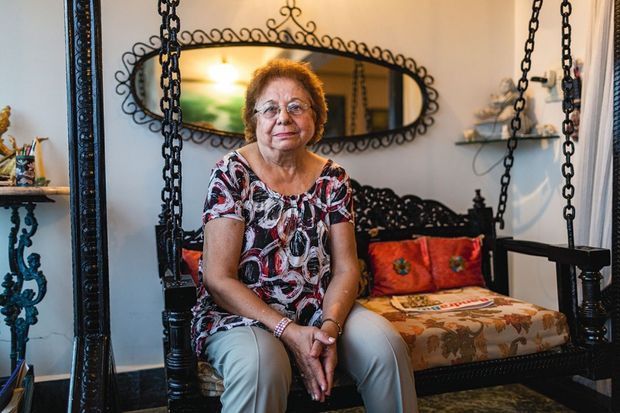 (Comments)
1 year, 8 months ago
IPRA pays its respects to Zelma Lazarus who has died at the age of 85. Zelma was a Member Emeritus and president of IPRA in 1998 having been a former board member. She was the first Asian woman to be president. Zelma oversaw the consolidation of IPRA's corporate structure following the Secretariat's move from Geneva to London and the appointment of Frans Voorhoeve as Secretary General. She chaired the annual conference and GWA Gala in London in her presidential year.

Zelma's choice for the IPRA president's award was Aung San Suu Kyi. This award for an outstanding contribution to better world understanding recognised the Burmese politician's considerable struggles to establish democracy.

Zelma lived in India and was the Founder and CEO of Impact India Foundation, a United Nations' inter-agency initiative. The Foundation's core mission was to reach out and help India's rural poor. At Impact she was the inspiration behind Lifeline Express (Jeevan Rekha), a joint initiative with Indian Railways and the Health Ministry. Her persistence in returning to the office of railway minister George Fernandes, every day for a week paid off. One day the minister stepped out of his office and asked impatiently what she wanted. "I want a train," she replied tersely, and then went on to describe her project. Since its maiden journey in July 1991, the Lifeline Express has treated a million disabled people across 20 states, utilising the services of 200,000 volunteer surgeons.


Previously, as general manager corporate relations at Voltas, a private sector enterprise, she had substantial experience in all aspects of public affairs. She had also been the patron of the Global Forum for Public Relations – an international association for values and ethics.


Zelma is perhaps best remembered for her charm, her persistence, and her determination to help others. When faced with obstacles she would say END – Effort Never Dies. And to her NO simply meant Next Opportunity. She will be missed.
Zelma Lazarus ME
1936 – 2022
Share on Twitter
Share on Facebook