Ukraine power company's campaign to save storks scoops the IPRA Golden World Global Contribution Award 2022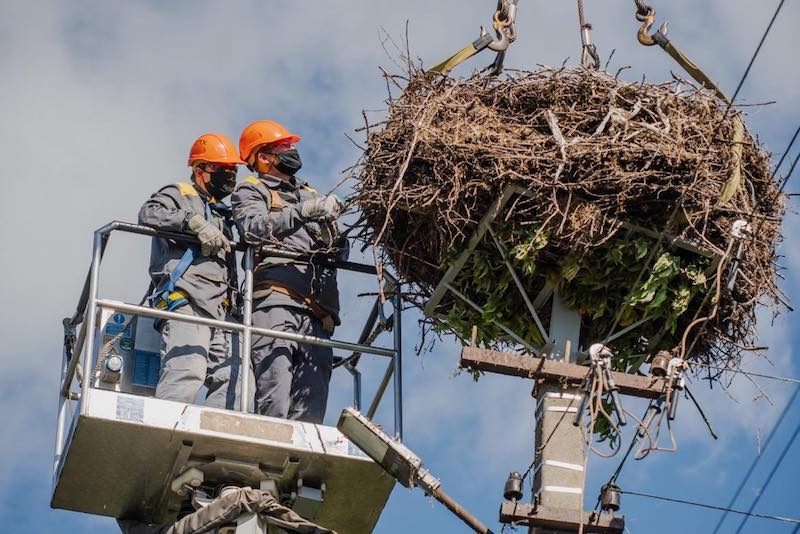 (Comments)
6 months, 3 weeks ago
The Global Contribution Award is given for PR with an objective of meeting one of the UN's Sustainable Development Goals. The 2022 winner is Ukrainian power company DTEK Grids. The brilliant campaign #EnergyWings addressed an issue common to many power companies – that storks nest on the poles and get electrocuted. DTEK Grids' solution was to build special platforms to support the bird's heavy nests. Otherwise, they fall on the wires, the birds die, and customers are left without electricity. The project met the UN's sustainable development goal 9 to build infrastructure that promotes sustainable industrialization, as well as goal 15 to protect biodiversity.
"By combining environmental protection activities, communication tools, and modern Ukrainian art, the company organized the biggest protection campaign for storks in Ukraine. We demonstrated DTEK's focus on sustainable development to tens of millions of Ukrainians, as well as showing the extra value that business contributes to society," stated Diana Kladova, the head of communications, DTEK Grids.
Commenting on the campaign, Etsuko Tsugihara, IPRA President and head of the 2022 GWA Jury said, "It is wonderful to see that this campaign has taken the Global Contribution Award. The communication campaign combined children's education with a large-scale media campaign and the creation of project ambassadors. It was a campaign that brought emotion to an everyday industry."
Background to IPRA
IPRA, the International Public Relations Association, is the leading global network for public relations professionals. Membership is individual not corporate. It aims to further the development of open communication and the ethical practice of public relations. IPRA fulfils this aim through networking opportunities, its code of conduct and intellectual leadership of the profession. IPRA is the organiser of the annual Golden World Awards for excellence – PR's global awards scheme. With 60 years of experience, IPRA, recognised by the United Nations, is now present throughout the world wherever public relations are practised. IPRA welcomes all those within the profession who share its aim and who wish to be part of the IPRA worldwide fellowship. For more information please visit: www.ipra.org
Background to the Golden World Awards for Excellence
The annual IPRA Golden World Awards (GWA) initiative, established in 1990, recognizes excellence in public relations practice worldwide in a variety of categories. Recipients of the award take particular pride in the recognition granted to their entry as meeting international standards of excellence in public relations. An overall IPRA Grand Prix for Excellence is presented each year to the entry judged as representing the highest standards that year. While there are many national and regional PR awards, there is only one truly global scheme: the GWA.
Contact
International Public Relations Association Secretariat
United Kingdom
Telephone +44 1634 818308
For further information: [email protected]
Share on Twitter
Share on Facebook