The International Public Relations Association Honors Harold Burson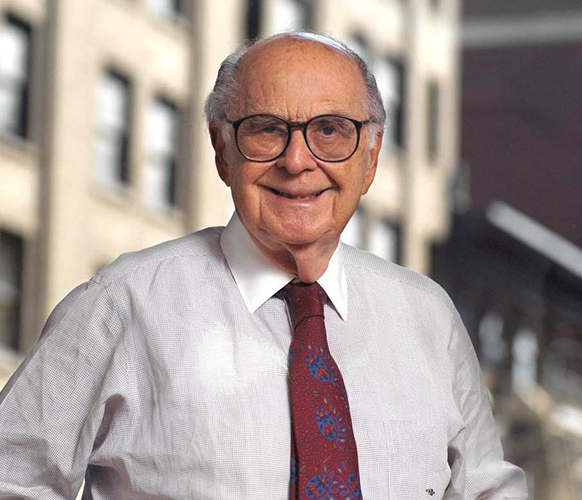 (Comments)
7 years, 12 months ago
This week, the International Public Relations Association (IPRA), founded to organize public relations professionals into a transnational society and raise standards of the practice of PR worldwide, is hosting its annual congress in Johannesburg, South Africa, and celebrating its 60th anniversary. The theme for the 2015 meeting is "Leadership in Communication – The Way to Trust," an examination of the skills required to lead a brand or organization in today's fast-paced, transparent marketplace.
As part of the three-day conference, IPRA is honoring Burson-Marsteller's Founding Chairman Harold Burson. The IPRA screened a video in which the leaders of Edelman, Ketchum, Weber Shandwick, FleishmanHillard, MSLGROUP, in addition to Burson-Marsteller's Worldwide Chair and CEO Don Baer, shared their thoughts on Harold's impact on the industry. A common theme can be heard across all of the tributes: Harold Burson is a visionary. He saw that public relations could become a global business. He established integrated marketing when he teamed up with our co-founder, the advertising executive Bill Marsteller. And, most importantly, he shaped the role of the PR executive as more than a communications expert, as a trusted adviser to the C-suite.
All of us at Burson-Marsteller couldn't be more proud of Harold and his legacy.
Click here to watch the IPRA's tribute to Harold.
Source: Burson-Marsteller
Share on Twitter
Share on Facebook