Message from IPRA President - June 2014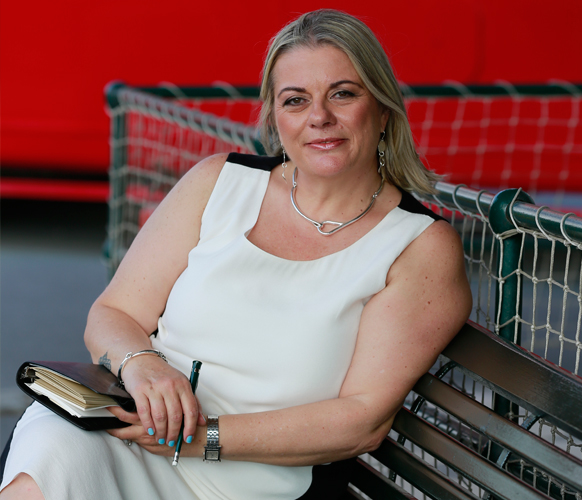 (Comments)
8 years, 9 months ago
Summertime has come for the Northern Hemisphere while the Southern Hemisphere gets ready for winter.
IPRA in Kazakhstan
Around the time you read those lines, I will be on my way to Almaty, the land of apples and capital of Kazakhstan, to open a conference I am very much excited about. The theme of the conference in Almaty (June 3-5) will be "Global Communications and Local Challenges" and the conference will feature very special speakers.
Another significant aspect of this conference is that the first step for a Turkic Chapter signed by PR specialists from Turkey, Azerbaijan, Kazakhstan, Kyrgyzstan, Uzbekistan and Turkmenistan is to be taken.
Rigorous debate in Riga
In the final week of May, I participated in the "Dynamic Thoughts Conference" organized by Latvia University in Riga, the capital of Latvia. It was a great joy to be present among so many young people and to meet with academics. We discussed the "significance of professional organizations such as IPRA for the next generation" and why it was so important for them to be members.
Tolerance, love and empathy are the three most important keywords for communication. The more we get involved in communication with others, the more we understand how essential those keywords are for establishing a healthy and balanced form of communication.
An important birthday
To reach 59 years is a considerably long period in the history of any international organization. As a matter of fact, it's an age older than many of us in the sector. How many of us were even born when IPRA was founded? Last month IPRA turned 59.
Officially founded on May 1st, 1955, this long-established organization's founders were Tom Fife Clark, President (Great Britain), Tim Traverse-Healy, Honorary Secretary (Great Britain), Roger Wimbush (Great Britain), Alan Hess (Great Britain), Etienne Bloch (France),Jean Choppin de Janvry (France), René Tavernier (France), Rein J Vogels (Netherlands), M Weisglas (Netherlands), Erling Christopherson (Norway), Per Johansen (Norway), Odd Medboe (Norway), Richard B Hall (United States), and Edward L Lipscomb(United States).
May the souls of those that have passed away rest in peace, and, as for those PR specialists who are still among us, I would like to thank each and every one of them for having the vision to provide us with the opportunity for this splendid organization.
And important events
Expanding further every day, IPRA grows as an ever-more important organization for our profession. We take pride in that. Next year, in September 2015, we will be celebrating our 60th anniversary with a wonderful conference in Johannesburg. I look forward to meeting you there and will be delighted to have the privilege to get to know you closely.
Finally, the jury for the most prestigious PR awards, of the world, the GWA of IPRA, is to convene this month in Amsterdam. Let us see how wise the jury members will be as they pick the very best of the best. I embrace all of you in the spirit of IPRA until next month.
Warmest regards
Dr.ZehraGüngör
IPRA President 2014
Share on Twitter
Share on Facebook