IPRA works on a freedom of expression project in Burma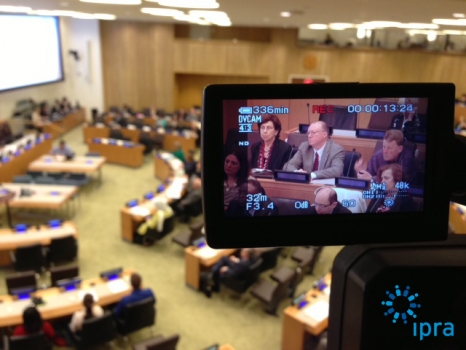 (Comments)
10 years ago
The International Public Relations Association (IPRA) is working on a freedom of press and expression project in Burma with several NGOs.
Jim McQueeny, who participated in the annual meeting World Press Freedom held in New York City, will be IPRAs team member in-country later this month working on that country's drafting of their new Constitution after years of military rule.
McQueeny is a non-government organizational representative to the UN's Department Public Information, for the London-based International Association of Public Relations where he is a board member.In this picture, he has been joined by Ms. Barbara Burns, UN representative, and Bart DeVries, IPRA board member of Holland.
Share on Twitter
Share on Facebook