IPRA extends co-operation in Africa with 3 new agreements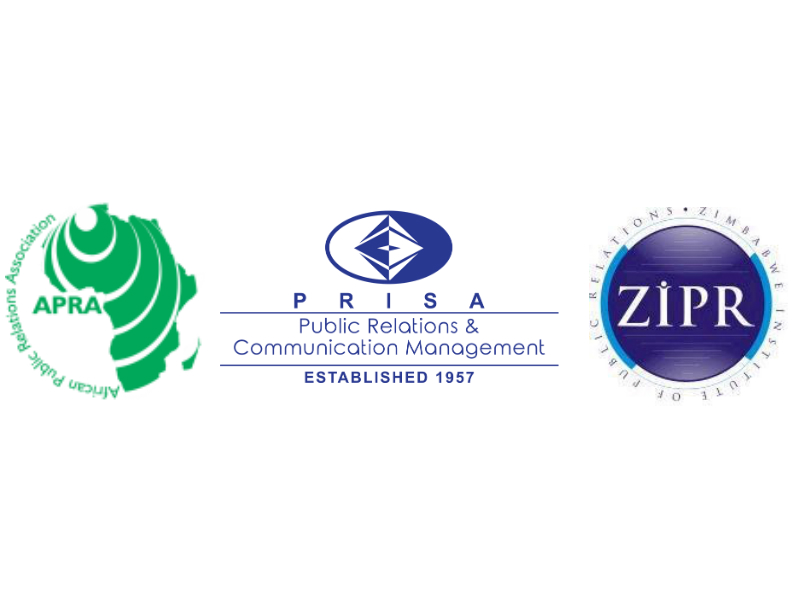 (Comments)
5 years, 12 months ago
IPRA, the International Public Relations Association, has this week signed three new co-operation agreements with leading African PR organisations: the continent-wide African Public Relations Association (APRA), the regional Public Relations Institute of Southern Africa (PRISA), and the national Zimbabwe Institute of Public Relations (ZIPR). Under the agreements, inter alia, the organisations will exchange materials such as IPRA's Thought Leadership essays and know-how to help with the development of the PR profession.
IPRA comments
"These agreements add to our extending network of co-operation with PR groups around the world," explains IPRA President Bart de Vries. "Under these we hope to provide help where it is needed and also to expand IPRA's Golden World Awards programme to new areas of PR practice."
The associations comment
Reacting to the agreements, APRA President Yomi Badejo-Okusanya said: "This agreement should help with one of our current goals to strengthen continental relevance and position." ZIPR president Francis Chimanda comments: "The ZIPR Council is fully behind this new cooperation." And Adele Paulsen, PRISA's executive director sums it up neatly: "We are looking forward to this partnership!"
Background to IPRA
IPRA, the International Public Relations Association, is the leading global network for Public Relations professionals. Membership is individual not corporate. It aims to further the development of open communication and the ethical practice of public relations. IPRA fulfils this aim through networking opportunities, its code of conduct and intellectual leadership of the profession. IPRA is the organiser of the annual Golden World Awards for excellence – PR's global awards scheme. With 60 years of experience, IPRA, recognised by the United Nations, is now present throughout the world wherever public relations are practised. IPRA welcomes all those within the profession who share its aim and who wish to be part of the IPRA worldwide fellowship. For more information please visit: www.ipra.org
Background to APRA
The African Public Relations Association is a non-governmental, non-profit organization established to foster unity via interaction and exchange of ideas among public relations practitioners in Africa and through communication, promote social, political and economic integration on the continent. For more visit: www.afpra.org
Background to PRISA
Established in 1957, the Public Relations Institute of Southern Africa represents professionals in public relations and communication management throughout the southern African region and has registered practitioners in Botswana, Namibia, Lesotho, Swaziland and South Africa. It initiated the formation of the Council for Communication Management in South Africa. The Council is the coordinating body representing various groupings of professionals in South Africa. For more visit: www.prisa.co.za
Background to ZIPR
The Zimbabwe Institute of Public Relations was established in 1966. Its role is to ensure professional renewal in line with international trends, organize seminars and conferences, promote social interaction, define the ethics of the Public Relations profession, sponsor competitions and awards of excellence and manage the ZIPR two year diploma program. For more visit our LinkedIn page.
Contact
International Public Relations Association Secretariat
United Kingdom
Telephone +44 1634 818308
Share on Twitter
Share on Facebook