IPRA and Croatia in PR co-operation agreement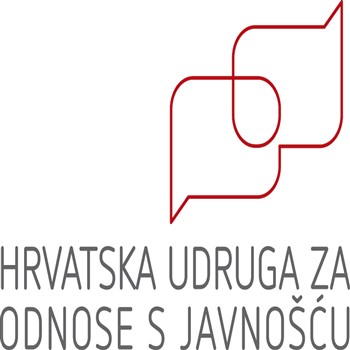 (Comments)
2 years, 5 months ago
IPRA, the International Public Relations Association, has signed a partnership agreement with the Croatian Public Relations Association (CPRA). Under the agreement, inter alia, the organisations will exchange information, share publications and help promote the ethical development of the PR profession.
"Industrial relations and communications have never been more important. This global crisis is an opportunity to learn, to exchange experiences and knowledge, and to follow trends. We are constantly exposed to new challenges and crises. That is why it is important to connect, to seek out common interests and to share experiences. And that's exactly what a partnership with a world-renowned organization like IPRA gives us," says Mario Aunedi Medek, CPRA President.
"We have seen many great PR case studies coming from Croatia, including a GWA winner, so we're really pleased to welcome our Croatian communication colleagues and are thrilled they are now part of the International Public Relations Association. We are looking forward to collaborating even more closely with CPRA and its members to tackle the many challenges of 2021. I am already looking forward to our first joint initiative." explains IPRA President Philippe Borremans.


---
Background to IPRA
IPRA, the International Public Relations Association, is the leading global network for public relations professionals. Membership is individual not corporate. It aims to further the development of open communication and the ethical practice of public relations. IPRA fulfils this aim through networking opportunities, its code of conduct and intellectual leadership of the profession. IPRA is the organiser of the annual Golden World Awards for excellence – PR's global awards scheme. With 60 years of experience, IPRA, recognised by the United Nations, is now present throughout the world wherever public relations are practised. IPRA welcomes all those within the profession who share its aim and who wish to be part of the IPRA worldwide fellowship. For more information please visit: www.ipra.org
Background to CPRA
The Croatian Public Relations Association is a non-profit professional association that brings together public relations professionals with the goal of advancing the profession through a variety of activities such as an annual PR conference, workshops, expert discussions and an annual Grand Prix competition for the best achievements in public relations. We are dedicated to education and training of PR professionals. We have published 13 professional books and manuals since 2007. The association also has thematic sectors including Corporate Communications, Corporate Social Responsibility, Public Sector and Local Government, and Students. For more information visit: www.huoj.hr
Contact
International Public Relations Association Secretariat
United Kingdom
Telephone +44 1634 818308
Share on Twitter
Share on Facebook