Message from the IPRA President: Say it with #hashtags May 2019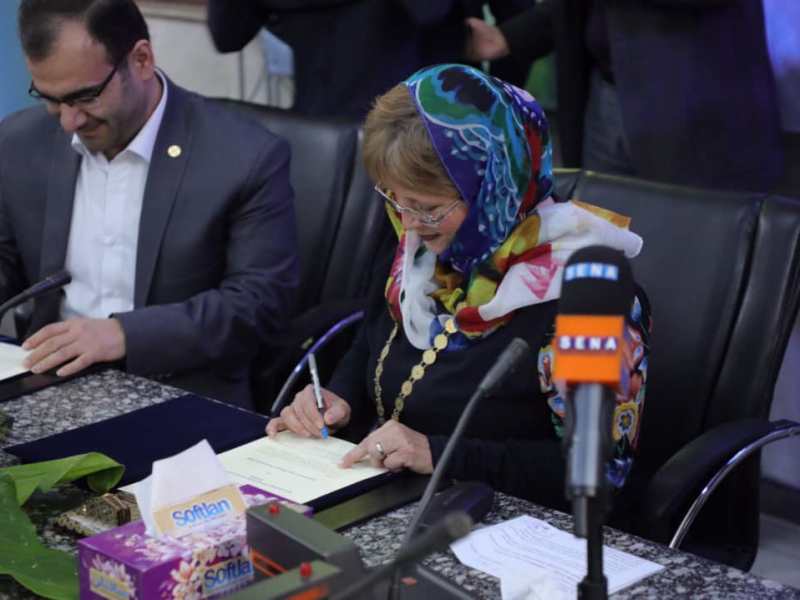 (Comments)
3 years, 10 months ago
#IPRA_in_motion:_PR_footprint
In the last couple of months IPRA has touched in one way or another every third PR practitioner in the world. Recently I returned from Iran where I made the keynote address at the renowned financial forum FINEX 2019. We also signed a Memorandum of Understanding with the financial services communication organisation SIDSCO deepening our co-operation with Iran's financial community (see the picture!). The workshops I held in Tehran for journalists and PR directors were well attended and the feedback received from our Iranian colleagues was inspiring. Earlier this year, following forums in Azerbaijan and Croatia, we have signed co-operation agreements with Logeion in the Netherlands, as well as with associations in Latvia, Uganda and the Middle East. Another area of our PR footprint was the recognition, as a leading role model for women, of board member Loula Zaklama by the Egyptian President El Sisi. Wherever I go the level of engagement I am seeing is enormous. It shows that PR professionals are concerned about disruption in our profession. Whether in Tehran, Crikvenici, Baku, Vienna, Kampala, Amsterdam or Riga PR professionals note the transformation of our industry and they are alert to the consequent questions about this state of change.
#change_at_the_speed_of_light
According to some predictions global data will grow five fold from last year's 33 zettabytes (one trillion gigabytes) to 175 ZB by 2025: this is 23,000 gigabytes of data for every person on Earth. Or to put it another way, this is dramatically more than the entire computing capacity and data used to put men on the moon. Dealing with such change has become normal in every industry. For us in PR it is even more important. It is a wake-up call to transform, and to transform faster than those we advise.
#trust_purpose_transparency
While some things change, what I may call our professional DNA remains unaltered. I refer to the words that bind our behaviors in its own ethical helix. IPRA's code is a constant in troubled times: a constant of trust, purpose and transparency.
#IPRA_momentum #GWA_extended
The events I refer to above, our new global cooperation, and the entries pouring in to the Golden World Awards for Excellence in PR, are all contributors to IPRA's momentum. And to help sustain that momentum we have decided to extend the deadline for GWA entry until 20 May 2019. So hurry up and show the world how good you are at what you do. Submit your Golden World Award campaign right now right here.
Svetlana Stavreva
President 2019
Share on Twitter
Share on Facebook