IPRA President 2015 honoured by Peruvian ambassador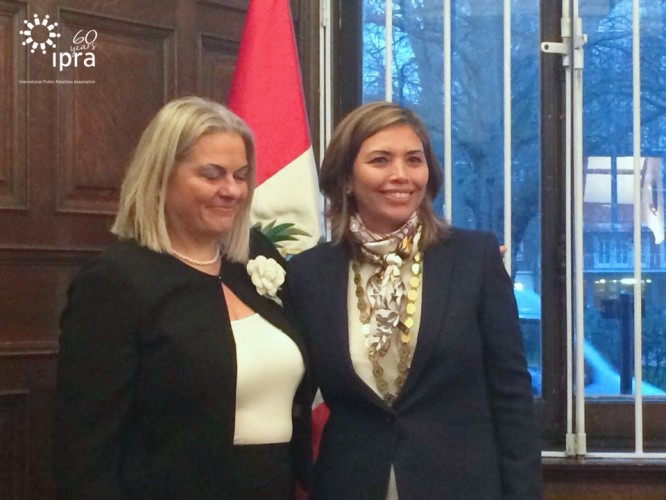 (Comments)
8 years, 8 months ago
At a sparkling ceremony in London attended by peers and the IPRA Board, Minister Daniel Roca on behalf of Ambassador to the Court of St. James's Julio Muñoz-Deacon participated in the inauguration of IPRA's new President for 2015, Dr. Amybel Sánchez de Walther.
Dr. Sánchez, a Peruvian national, commented: "January 2015 marks not only the beginning of my presidency but also the start of celebrations for the 60th anniversary of IPRA, the core activity of which will be the World Congress in Johannesburg, South Africa in September. That event, a significant point of convergence can be summarized in a short but powerful phrase: The way we trust".
In her speech of acceptance, Dr. Sánchez recognised the heritage of IPRA and how some things remain constant in today's ultra-connected world: "I am IPRA's 51st President, in an organisation which spans six decades. Two things remain key: education and Information. The former is related to our own academic achievements and the latter nourishes our daily professional practice in the field and in the office".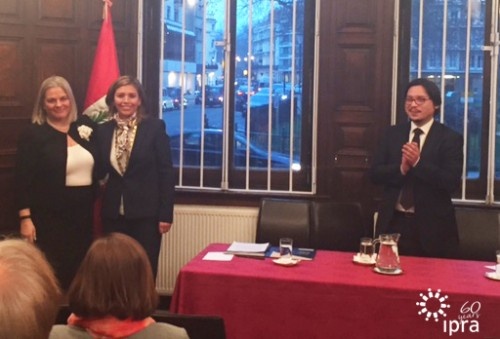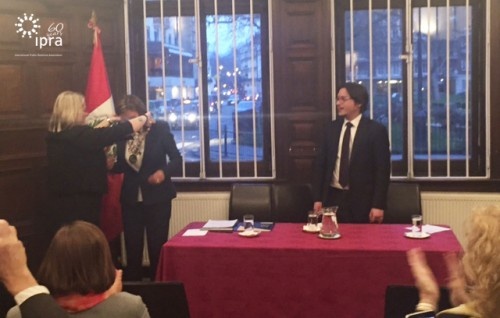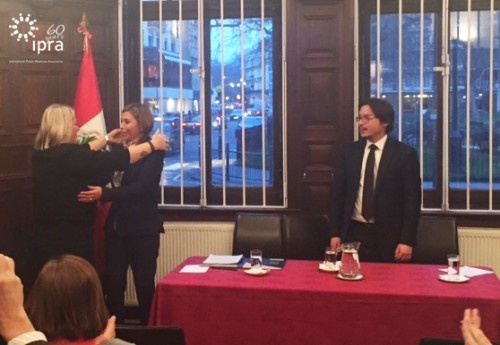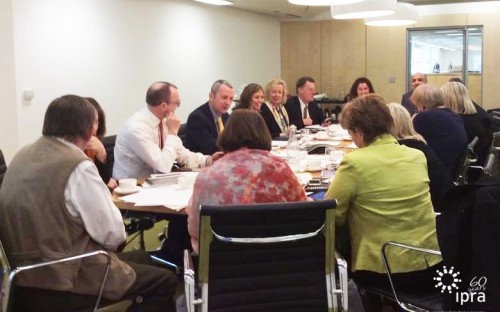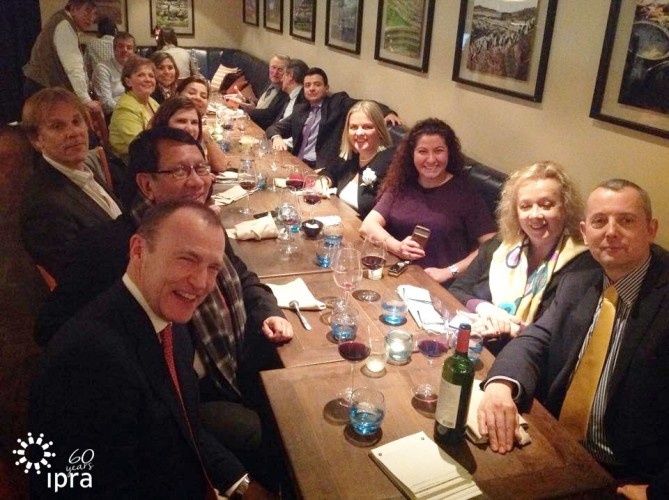 Share on Twitter
Share on Facebook