IPRA endorses UN declaration that access to healthy environment a universal human right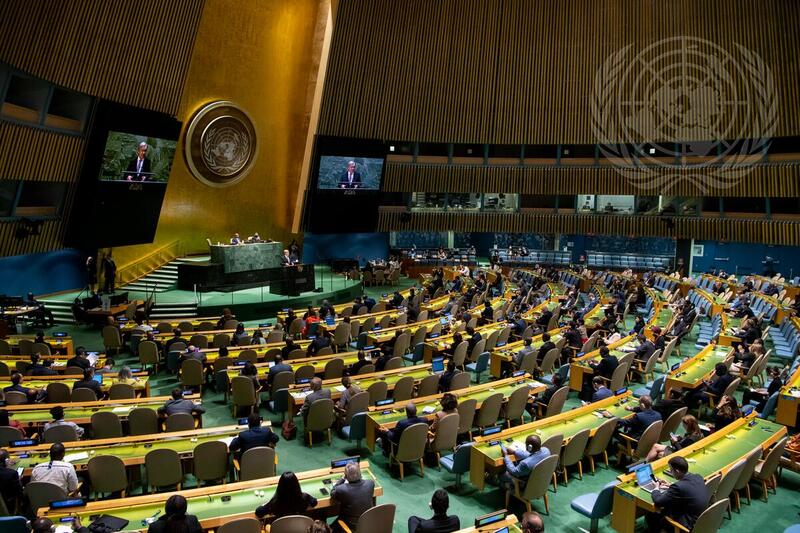 (Comments)
7 months, 2 weeks ago
The UN General Assembly adopted a historic resolution in July 2022, declaring that access to a clean, healthy, and sustainable environment is a universal human right. The resolution, based on a similar text adopted in 2021 by the UN Human Rights Council calls upon states, international organisations, and business enterprises to scale up efforts to ensure a healthy environment for all.
The UN Secretary General, António Guterres, welcomed the historic decision and said the landmark development demonstrates that member states can come together in the collective fight against the triple planetary crisis of climate change, biodiversity loss and pollution. "The resolution will help reduce environmental injustices, close protection gaps and empower people, especially those that are in vulnerable situations, including environmental human rights defenders, children, youth, women and indigenous peoples," he said.
Endorsing this declaration, IPRA President Etsuko Tsugihara said: "This declaration is especially meaningful for our life today since the global pandemic re-ignited the idea of 'global wellness'. A clean and healthy environment is important not only to protect our planet but equally for the mental health of everyone occupying the planet. Our mission as PR professionals is to spread word of this declaration and our endorsement to the world at large leveraging the power of public relations."
The UN declaration also recognises that the impact of climate change, the unsustainable management and use of natural resources, the pollution of air, land and water, the unsound management of chemicals and waste, and the resulting loss in biodiversity interfere with the enjoyment of this right – and that environmental damage has negative implications, both direct and indirect, for the effective enjoyment of all human rights.
Photo credit: UN Photo/Eskinder Debebe
Background to IPRA
IPRA, the International Public Relations Association, was established in 1955, and is the leading global network for PR professionals in their personal capacity. IPRA aims to advance trusted communication and the ethical practice of public relations. We do this through networking, our code of conduct and intellectual leadership of the profession. IPRA is the organiser of public relations' annual global competition, the Golden World Awards for Excellence (GWA). IPRA's services enable PR professionals to collaborate and be recognised. Members create content via our Thought Leadership essays, social media and our consultative status with the United Nations. GWA winners demonstrate PR excellence. IPRA welcomes all those who share our aims and who wish to be part of the IPRA worldwide fellowship. For more see www.ipra.org
Contact
International Public Relations Association Secretariat
United Kingdom
Telephone +44 1634 818308
Share on Twitter
Share on Facebook