Alasdair Scott Sutherland In Memoriam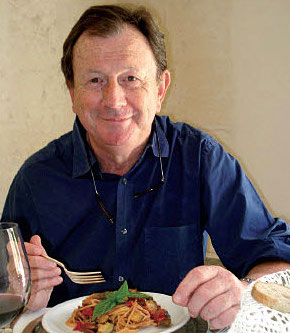 (Comments)
7 months, 2 weeks ago
IPRA pays its respects to Alasdair Sutherland who has died at the age of 76. Joining IPRA in 1985, Alasdair was President 2001 and subsequently a Member Emeritus. Prior to being President, Alasdair had served for many years on the IPRA Council and Board. During his presidential year he launched the Campaign for Media Transparency which resulted in an IPRA Charter seeking to end the practise of paid-for editorial, and he created the first five-year strategic plan, an impressive 59-page document encapsulating IPRA's diverse global activities within a single vision. That vision included the relaunch of FrontLine, a quarterly magazine of global PR trends. The IPRA President's Award is made annually for an outstanding contribution to better world understanding. Alasdair's inspired choice was The Queen's Golden Jubilee Committee who that year had reached out all over the world in preparation for the Jubilee of 2002.
Born in Ceylon and educated in England, Alasdair started his public relations career with Burson Marsteller in 1968, taking a break to be a London restaurateur in the early seventies. Smalls' Café served baked beans and champagne, while Small's Restaurant in upmarket Knightsbridge served steak and kidney pie to the sound of live jazz from the Dudley Moore Trio.
He moved back to PR as Burson Marsteller vice-president in Hong Kong in 1975, then becoming managing director of the UK agency Good Relations. He was joint managing director at Kingsway-Rowland PR in 1983 moving to Manning Selvage & Lee in 1990. He retired as their executive vice president in 2003.
During retirement in France and later Italy he recalled his restaurateur days as the author of The Spaghetti Tree, published in 2009. The book's title refers to a 1957 BBC April Fools story. The book is a rich and revealing history of London's Trattoria revolution. That revolution was described by pioneering restauranteur the late Alastair Little as "the biggest leap forward in Britain's culinary development since Escoffier."
Alasdair was a man whom you instinctively wanted to befriend. His wry sense of humour was always able to extract a smile during the dreariest of events. He will be missed.
Alasdair Scott Sutherland FIPRA
1945 – 2022
Share on Twitter
Share on Facebook