IPRA Asian Task Force supports Comms for UN's NGO conference in Korea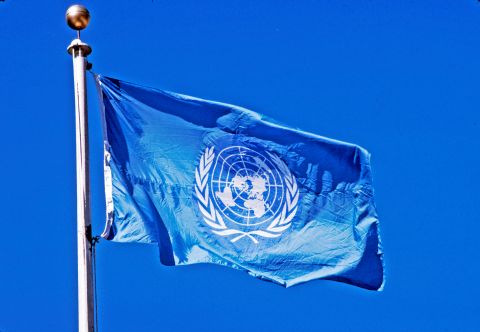 (Comments)
6 years, 6 months ago
The International Public Relations Association (IPRA) Asian Task Force made a substantial contribution to informing NGOs and others about the 66th UN DPI/NGO Conference in Korea, a fact that was reflected in the excellent participation from the region: 3,750 attendees, most of them from Asia. The strategy of reaching out to media audiences by local/regional public relations professionals is certain to be considered for other important NGO events.
With a tight deadline of four months to generate interest in and attendance at the Conference in Korea, the co-chairs of the Media Subcommittee, asked the representatives of the International Public Relations Association (IPRA) to create a network of public relations professionals to promote Conference media coverage in the Asian region. Barbara M. Burns, an IPRA rep and member of the Subcommittee, contacted Yap Boh Tiong, Chairman of the Mileage Communications Group, headquartered in Singapore. The result was the formation of an IPRA Asian Task Force.
Mileage Communications Group members in China, Indonesia, Korea, Myanmar and Vietnam volunteered to translate documents and contact media on behalf of the Conference. One can find their translations into Burmese, Chinese, Indonesian, and Vietnamese on the UN website. The Media Subcommittee sent out press releases and news items to the IPRA Asian Task Force and to IPRA members and associates (10,000) around the world.
IPRA Asian Task Force members reported a strong interest among local and first-tier media. Most of the media coverage was on-line. To illustrate this outreach, information in Chinese appeared in news outlets and press releases focused on education, business, lifestyle and the economy. Shortly before the Conference opening, a Chinese press release that received wide attention was entitled, "World NGOs to Participate in Dialogue on 'Role of Education for Global Citizenship' at UN DPI/NGO Conference in Korea."
Jim McQueeny, IPRA's other rep and member of the Media Subcommittee, provided podcasts of interviews with the Conference Co-Chairs and NGOs for distribution via the UN networks. Fannie Munlin (National Council of Negro Women) and Anne Marie Riccitelli (Syrian Orthodox Church in America) were co-chairs of the Media Subcommittee.
This story was first communicated via NGO Reporter
Background to IPRA
IPRA, the International Public Relations Association, is the leading global network for Public Relations professionals. Membership is individual not corporate. It aims to further the development of open communication and the ethical practice of public relations. IPRA fulfils this aim through networking opportunities, its code of conduct and intellectual leadership of the profession. IPRA is the organiser of the annual Golden World Awards for excellence – PR's global awards scheme. With 60 years of experience, IPRA, recognised by the United Nations, is now present throughout the world wherever public relations are practiced. IPRA welcomes all those within the profession who share its aim and who wish to be part of the IPRA worldwide fellowship. For more information please visit: www.ipra.org
Share on Twitter
Share on Facebook