In a world of fake news IPRA celebrates its 1965 Code of Athens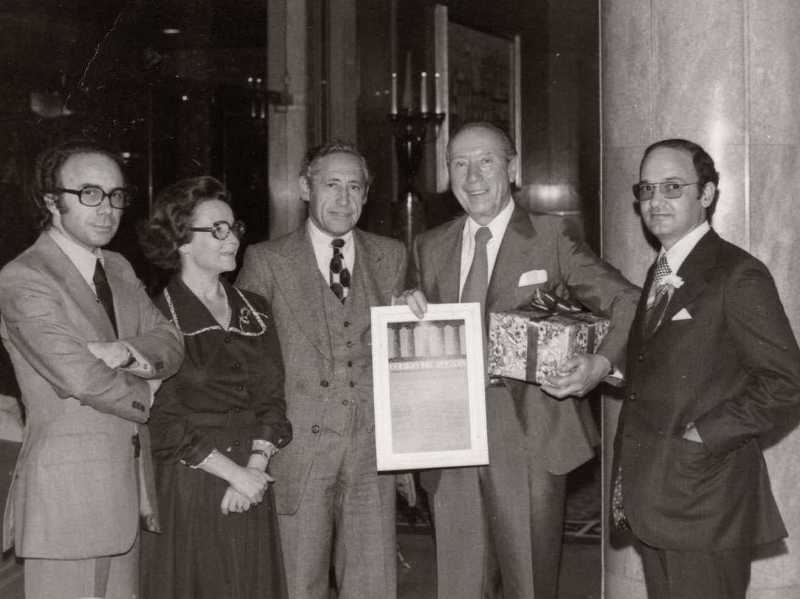 (Comments)
4 years, 11 months ago
IPRA, the International Public Relations Association, is proud to recall the 1965 Code of Athens, and its author Frenchman Lucian Matrat who died 20 years ago.
In a new web page IPRA discusses the second of its formative codes which have underpinned global PR ethics ever since.
The IPRA Code of Athens found its roots in the United Nations Charter which reaffirms "its faith in fundamental human rights, in the dignity and worth of the human person." And from there it built its imperatives of behaviour such as "to establish conditions for dialogue," "to take account of the respective interests of the parties involved", and crucially "to communicate to avoid misunderstanding". In 2011, the 1961 Code of Venice, the 1965 Code of Athens, and the 2007 Code of Brussels for the digital age, were consolidated into a single IPRA Code of Conduct updated to reflect the age in which we now live.
For his work as author of the Code of Athens Matrat received the IPRA President's Award from Pierre André Hervo in 1994. And for other work to France he was made an officer of the Legion d' Honeur. Read more about this moment in history here.
Lucien Matrat (fourth from left) in Lisbon 1977
---
Background to IPRA
IPRA, the International Public Relations Association, is the leading global network for Public Relations professionals. Membership is individual not corporate. It aims to further the development of open communication and the ethical practice of public relations. IPRA fulfils this aim through networking opportunities, its code of conduct and intellectual leadership of the profession. IPRA is the organiser of the annual Golden World Awards for excellence – PR's global awards scheme. With 60 years of experience, IPRA, recognised by the United Nations, is now present throughout the world wherever public relations are practised. IPRA welcomes all those within the profession who share its aim and who wish to be part of the IPRA worldwide fellowship. For more information please visit: www.ipra.org
Contact
International Public Relations Association Secretariat
United Kingdom
Telephone +44 1634 818308
Share on Twitter
Share on Facebook