Iceland To Host Global PR Summit June 2016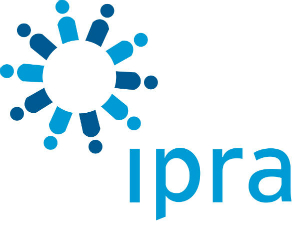 (Comments)
7 years, 8 months ago
PR experts from Pfizer, AstraZeneca, Tate Museum, Weber Shandwick and VISA are scheduled to present at the Global PR Summit Iceland, taking place from 9-10 June 2016 in Reykjavik. The event is endorsed by IPRA.
The country's first ever international gathering of PR professional kicks off on with a keynote presentation by Mary Jo Jacobi,  Former Communications Chief at BP America, Lehman Brothers and Royal Dutch Shell on the Art Of Apology: Sorry Seems To Be The Hardest Word.
Other speakers include:
Bart De Vries, President, IPRA - International PR Association on Evolving The Communications Function To Become A Strategic Resource For The  Business

Noha Bashir, Social Media Director, CEMEA, Visa on  Best-Practice Advice On What Content Boosts Your Reach, Engagement and ROI

Jesse Ringham, Digital Communications Manager, Tate Museum on Communicating Visually in PR: The Importance Of Imagery In Moving From Verbal And  Written Messages To Visual Messages

Danny Whatmough, Head Of Digital, Weber Shandwick on Identifying And Engaging Your Key Influencers To Enhance Your Brand Credibility

Sietse Bakker, Event Supervisor, Eurovision Song Contest on  The Secret To Creating A World Class Event: The Eurovision Song Contest Case Study

Piers Schreiber, VP Public Affairs And Corporate Communications, Jumeirah Group on Managing Corporate Information Leaks: Practical Solutions For Dealing With Information Breaches

Esra Erkal-Paler, Head of Global Media Relations, AstraZeneca on Reputation Management In The Healthcare Sector: Trends, Challenges And Opportunities.
The Global PR Summit Iceland also includes an interactive workshop on Crisis Communications in a Social Media Era with Donald Steel, International Crisis Communications Expert and Former Chief Communications Advisor, BBC.
Tickets for the event cost EUR 599 if purchased by 25th March.  All IPRA members are eligible for a 10% exclusive discount off the original price.
For agenda and pricing info please visit: http://www.thepworld.com/pevents/event/124/global-pr-summit-iceland

Background to IPRA
IPRA, the International Public Relations Association, is the leading global network for Public Relations professionals. Membership is individual not corporate. It aims to further the development of open communication and the ethical practice of public relations. IPRA fulfils this aim through networking opportunities, its code of conduct and intellectual leadership of the profession. IPRA is the organiser of the annual Golden World Awards for excellence – PR's global awards scheme.  With 60 years of experience, IPRA, recognised by the United Nations, is now present throughout the world wherever public relations are practiced. IPRA welcomes all those within the profession who share its aim and who wish to be part of the IPRA worldwide fellowship. For more information please visit: www.ipra.org  
Share on Twitter
Share on Facebook