A warm welcome to the City of Johannesburg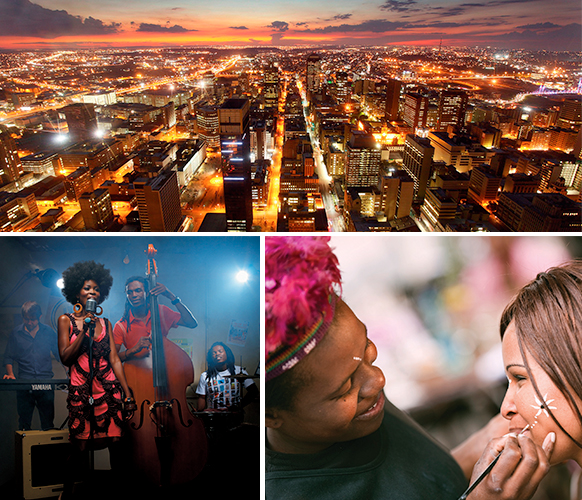 (Comments)
7 years, 7 months ago
Dear Delegates
It was a great honour to learn that the City of Johannesburg has won a bid to host the International Public Relations Association Congress in 2015. I look forward to welcoming all the international public relations practitioners from all over the world to our diverse and vibrant city.
Being a relatively young city, at just 129 years old, Johannesburg's appeal as a mecca of opportunities has made it a vibey cultural melting pot, one that has uniquely shaped the city into the continent's "ultimate alpha attractio". With an unlimited array of cultural, historical, social, entertainment and shopping opportunities and offerings, Johannesburg's boundless energy has caught the attention of the international comunity and local residents alike.
Judging from recent rankings, listings and media exposure, there is definitely a positive shift in perception and sentiment towards recognising Johannesburg as a Cosmopolitan, dynamic, progressive, trendy and creative city.
As the City of Johannesburg, we are overwhelmed by the number of recent accolades that include:
Being named as the "most popular African city" overall for Young people aged 15-to-29 in the 2015 Youthful Cities Index. Johannesburg beat thriving Lagos, Nigeria; exotic Casablanca, Morocco; and tourist – popular Nairobi, Kenya. The index analyses the perceptions of youth on 20 attributes, including creativity, employment, safety and entrepreneurship.
 
Making The Australian newspaper's list of Top 30 Destinations to visit in 2015.
 
Wining South Africa's Green Metropolitan Municipality Award in January 2015.
 
Being the only South African city to have made it onto Travel and Leisure's 50 standout destinations for 2015.
 
Johannesburg's Maboneng Precinct named one of the World's Coolest New Tourist Attractions in 2015 byTRAVELANDLEISURE.COM
 
Taking the Rough Guide's number one position as the Top City to visit in 2015.
 
On the art scene, Johannesburg is considered to be one of the 12 Art Cities of the Future by prominent arts publisher Phaidon.
 
The Wall Street Journal also tipped Johannesburg as one of the "Four Emerging Art Cities You Should Know".
 
Joburg being rated 2nd Most Inspiring City in the World, after Hong Kong, in the anual Good City Index.
 
Being ranked as the African continent's most visited city for the second consecutive year by the Mastercard Global Cities Destination index.
Furthermore, may I invite you to visit the City's oficial website on www.joburg.org.za to find details on the most exciting sites and activities available for you to explore during your stay.
On behalf of the people of the City of Johannesburg, may I also extend our best wishes to you upon your attendance of the International Public Relations Association Congress in 2015.
We trust that your short stay as our guest will allow you some time to explore our city and return to your home with wonderful memories of Johannesburg that will see you come back to our shores to visit.
Yours sincerely,
Cllr. Mpho Parks Tau
Executive Mayor
City of Johannesburg
Share on Twitter
Share on Facebook