IPRA signs agreement with UK's CIPR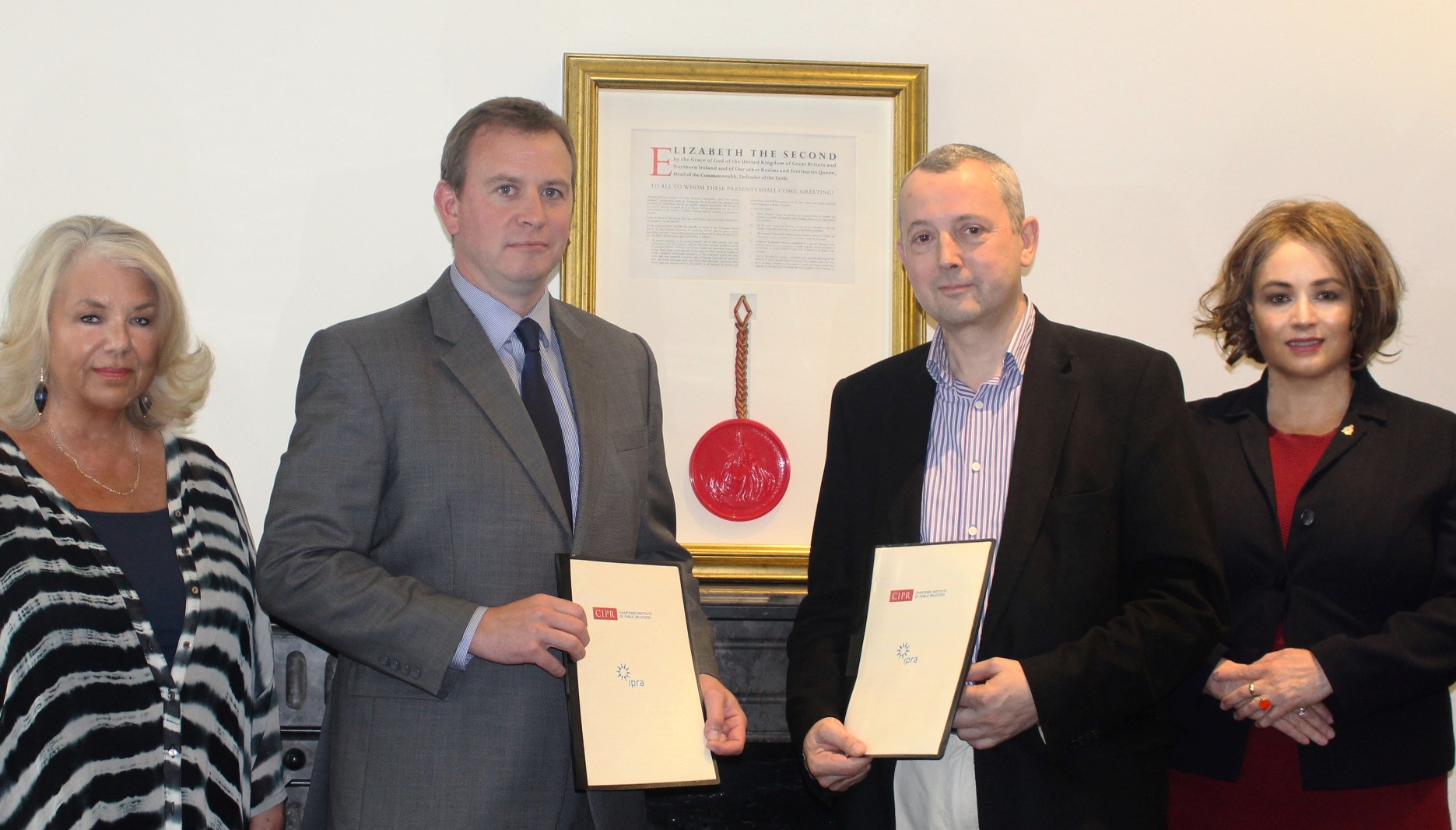 (Comments)
6 years, 5 months ago
The International Public Relations Association (IPRA), has signed a memorandum of understanding with the UK's Chartered Institute of Public Relations (CIPR), which pledges to share thought leadership content and access to training across their memberships.
IPRA members will be able to access CIPR training at CIPR member rates. IPRA will share their thought leadership essays and articles with the CIPR.
Commenting, Jason MacKenzie, CIPR President, said: "This agreement deepens our relationship with IPRA, and builds on the formative Anglo-Dutch efforts of the 1950s when IPRA was established. I am particularly pleased that we will be working together to extend the reach of thought leadership and professional development – two critical elements that will drive the reach and reputation of our profession globally."
"This is part of a new set of co-operation agreements with national PR organisations around the world," explains IPRA President Bart de Vries. "Under these agreements, we hope to share best practice and awareness of each others organisations. And with the CIPR, expand the options for the training of IPRA members."
Picture caption:
From left to right:
Eva Maclaine (CIPR), Phil Morgan (CIPR), Philip Sheppard (IPRA) and Jacqueline Purcell (IPRA and CIPR).
Background to IPRA
IPRA, the International Public Relations Association, is the leading global network for Public Relations professionals. Membership is individual not corporate. It aims to further the development of open communication and the ethical practice of public relations. IPRA fulfils this aim through networking opportunities, its code of conduct and intellectual leadership of the profession. IPRA is the organiser of the annual Golden World Awards for Excellence – PR's global awards scheme. With 60 years of experience, IPRA, recognised by the United Nations, is now present throughout the world wherever public relations are practiced. IPRA welcomes all those within the profession who share its aim and who wish to be part of the IPRA worldwide fellowship. For more information please visit: www.ipra.org
Background to CIPR
The Chartered Institute of Public Relations is the UK's professional body for public relations practitioners, operating under a Royal Charter granted in 2005. Founded as the Institute of Public Relations in 1948, its purpose now is to promote for the public benefit high levels of skill, knowledge, competence, and standards of practice and professional conduct on the part of public relations practitioners. Whilst most of its members are UK-based, a significant number is based in over 85 countries. For more information please visit: www.cipr.co.uk
Contact
International Public Relations Association Secretariat
United Kingdom
Telephone +44 (0) 1634 818308
For further information contact: [email protected]
or the CIPR at [email protected]
Share on Twitter
Share on Facebook