IPRA Philippines launches PR Matters compendium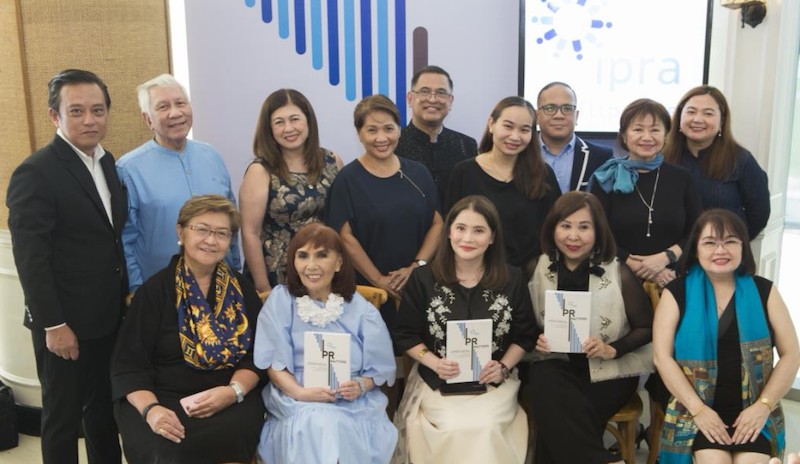 (Comments)
2 months ago
The Philippines Chapter of the International Public Relations Association has just launched a book entitled PR Matters. The book is a compilation of 70 articles published in the PR Matters weekly column in the local business newspaper Business Mirror. The articles are written by 18 of the senior Philippines Chapter members.
"With IPRA's thrust to promote the discipline of public relations, we consider this as our chapter's contribution to the global task as it can now be easily accessed by students and professionals alike. This book can be an inspiring reference for all things related to communications as a course and a career," said Noel Rene Nieva, IPRA Philippines chair at the launch.
Business Mirror editor-in-chief Lourdes "Chuchay" M. Fernandez recalls that, "In the darkest days of the pandemic, one of the most important partners of Business Mirror in navigating an uncertain crisis was IPRA Philippines. Their PR Matters column helped us journalists cull the truth from trash at a time when wrong information could spell great harm to people's well-being."
To order the book you may email [email protected].
Background to IPRA
IPRA, the International Public Relations Association, was established in 1955, and is the leading global network for PR professionals in their personal capacity. IPRA aims to advance trusted communication and the ethical practice of public relations. We do this through networking, our code of conduct and intellectual leadership of the profession. IPRA is the organiser of public relations' annual global competition, the Golden World Awards for Excellence (GWA). IPRA's services enable PR professionals to collaborate and be recognised. Members create content via our Thought Leadership essays, social media and our consultative status with the United Nations. GWA winners demonstrate PR excellence. IPRA welcomes all those who share our aims and who wish to be part of the IPRA worldwide fellowship. For more see www.ipra.org
Contact
International Public Relations Association Secretariat
United Kingdom
Telephone +44 1634 818308
Share on Twitter
Share on Facebook