IPRA endorses UNESCO declaration on a healthier, viable, better world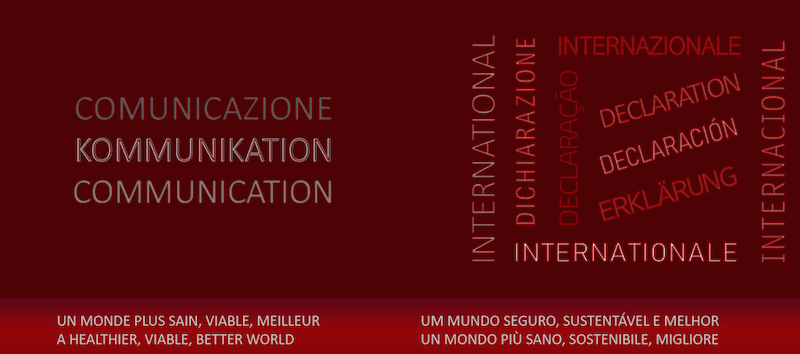 (Comments)
2 years, 10 months ago
IPRA has endorsed the UNESCO International Declaration of Communications Professionals and Researchers for a healthier, viable, better world. This declaration is made against the background of the covid-19 pandemic which it describes as the most serious crisis our world has experienced in recent history. The declaration in six languages can be found here on a dedicated website.

According to Oumar Kane, secretary general of the UNESCO network Orbicom: "The pandemic requires the broadest possible global solidarity. We share the belief that organizations dedicated to communication have an important role to play in this current crisis".
The declaration calls for certain commitments by communication professionals:
To work jointly and put our full energy into bringing people together to make a healthier world possible towards a harmonious shift to a viable, better future;
To shoulder our responsibility through information and communications;
To call for equal protection for all, strongly affirming that everyone deserves the same protection regardless of race, origin, gender, group or status;
To play our full part in accompanying our communities in a critical transition to a new way of life, one that respects nature and the resources she gives us, that nurtures biodiversity and protects and treasures the Earth, our only home;
To open, transparent and honest communications, free from fear and hatred, fostering a global, participatory, inclusive conversation, unwrapping unexpected opportunities in this uncertain world;
To honour the power of active listening, lively and inclusive dialogue helping our communities and humanity build a healthier, viable, better world.
Philippe Borremans, IPRA President comments: "We are proud to support this declaration. Public relations professionals have a clear responsibility to commit to transparent communication and support a better post-pandemic world. Communicators are by nature bridge builders, door openers and enablers of mutual understanding. That's why we are embracing these commitments and salute the initiative of our UNESCO colleagues."
IPRA encourages its members, its Chapters, its national association colleagues, and our affiliated partners to also sign this declaration.
Background to IPRA
IPRA, the International Public Relations Association, was established in 1955, and is the leading global network for PR professionals in their personal capacity. IPRA aims to advance trusted communication and the ethical practice of public relations. We do this through networking, our code of conduct and intellectual leadership of the profession. IPRA is the organiser of public relations' annual global competition, the Golden World Awards for Excellence (GWA). IPRA's services enable PR professionals to collaborate and be recognised. Members create content via our Thought Leadership essays, social media and our consultative status with the United Nations. GWA winners demonstrate PR excellence. IPRA welcomes all those who share our aims and who wish to be part of the IPRA worldwide fellowship. For more see www.ipra.org
Background to UNESCO and Orbicom
UNESCO is the United Nations Educational, Scientific and Cultural Organization. It seeks to build peace through international cooperation in education, the sciences and culture. UNESCO's programmes contribute to the achievement of the UN Sustainable Development Goals. Orbicom is an international network of UNESCO chairs in communication. This network links communication leaders from academic, media, corporate and government circles with a view to providing an exchange of information, and the development of shared projects. For more see https://orbicom.ca/?lang=en
Contact
International Public Relations Association Secretariat
United Kingdom
Telephone +44 1634 818308
Share on Twitter
Share on Facebook