IPRA elects its President for the year 2016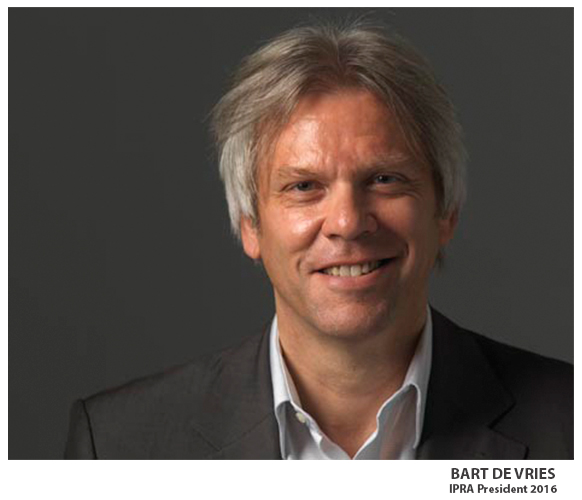 (Comments)
9 years, 1 month ago
IPRA is pleased to announce that Bart de Vries of the Netherlands has been elected President for 2016.
Bart de Vries is general manager of PR/PA agency HvdM in the Netherlands. He is experienced in and advises clients on corporate reputation, government and labor relations and issues and influencer campaigns. Bart has also created Corporate Social Responsibility programs.
He runs workshops and training sessions in communication management, crisis preparedness and crisis communications. In one-on-one sessions, Bart works with seasoned communication consultants to enhance their personal and professional insights and skills.
Bart has been Board Member of IPRA since 2009 and is a member of the European Association of Communication Directors. In 2004, he was the co-editor of a widely used handbook on public relations in the Netherlands.
Share on Twitter
Share on Facebook