Farewell statement of IPRA President 2014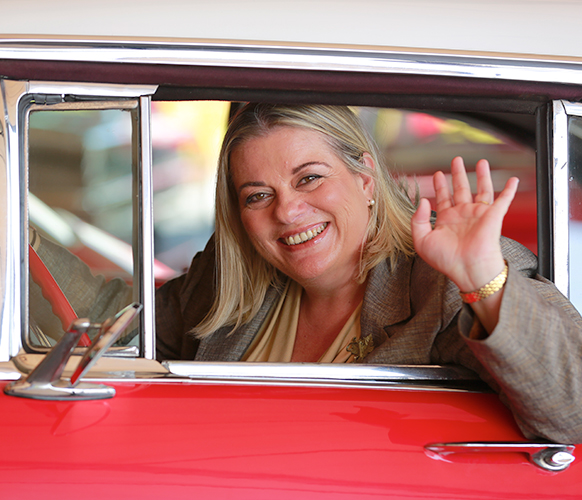 (Comments)
8 years, 11 months ago
Every beginning has an end; every duty requires a change of the guard. This year has come to an end in the blink of an eye as far as I am concerned, and it is time to hand on my responsibilities.
Being an IPRA President, carrying this honourable duty on my shoulders, has been a source of pride for me. As I turn this duty, which I have enjoyed so much, over to my valued friend Amybel, I would like to say that I have no doubt she too will be successful in this position.
In my travels all over the world, I made it my mission to promote our organization and talk about IPRA wherever I went. In December I received invitations from numerous universities and organizations in Turkey. In the speeches I delivered at those conferences I had the opportunity to promote both our profession and our organization. The latest journey I took was to Moscow, capital of Russia, to participate in the Moscow PR Days.
Altogether I have participated in conferences and other events in nine countries on four continents. I discussed trends in our profession and IPRA as an organization in Sarajevo, Riga, Almaty, Amsterdam, Dakar, New York, Tehran, Vienna and Moscow.
I also had the opportunity to deliver speeches at many conferences and meetings in Turkey. I met students as IPRA President in eight separate universities in Istanbul, Ankara and Izmir. I participated in the meetings of various business networks and made speeches about different aspects of communication.
PR as the architecture of relationships
We may perhaps define PR as the architecture of relationships. During my term as President, I was an architect to. I drew my plans, I considered the structure of what I would say and then created the end result – my speech. I hope the building lasts sometime in the mind of those who heard it!
2015
I am happily turning over the office of the IPRA President. I have worn the IPRA President's chain with much pride. And of course my last formal act as President 2014 will be to hand over that chain of office to the IPRA President 2015, Amybel Sánchez de Walther at her splendid inauguration ceremony to be held at the Peruvian Embassy London on 23 January 2015. My warmest congratulations to her.
Meanwhile completing the term set for the IPRA Presidency does not mean leaving IPRA. I will keep on fulfilling my duties as the Immediate Past President on the Board in 2015 and will participate in the World Congress in Johannesburg as well as being at IPRA's 60th birthday party.
President's Award
Finally, I would like to share one last piece of information with you. Once an IPRA President has reached the end of their term, it is customary to present a "President's Award" to international organizations or individuals in recognition of their "outstanding contribution to better world understanding". This year I am giving the IPRA President's Award, which dates back to 1977, to The Coca Cola Company CEO & Chairman Mr. Muhtar Kent in recognition of his leading role of his company's 3Ws programme. The 3Ws are: Women - economic empowerment and entrepreneurship; Water - access to clean water, conservation and recycling; Well-Being - active healthy living, education and youth development.
I would like to wish you a happy New Year. May 2015 be a year of much brilliant and inspired communication, and a year in which we all get together to celebrate an IPRA moment even more often.
Goodbye,
Dr. Zehra Güngör IPRA President 2014
Share on Twitter
Share on Facebook