Press Office's campaign 'BASF Start-Up Science' scoops the IPRA Golden World Global Contribution Award 2021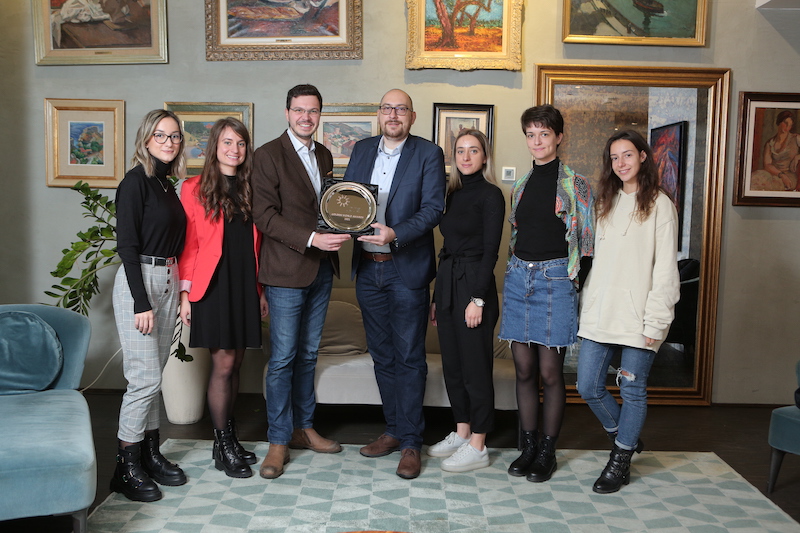 (Comments)
1 year, 5 months ago
The Global Contribution Award is given for PR with an objective of meeting one of the UN's Sustainable Development Goals. The 2021 winner is Serbian agency Press Office on behalf of their client BASF. The brilliant campaign 'BASF Start-Up Science' addressed a Western Balkans issue of severe air pollution from outdated coal plants, old domestic heating systems, and smoke-emitting cars. The BASF project inspired young innovators and scientists from the region to fight air pollution. The project met several of the UN's sustainable development goals including good health and clean energy.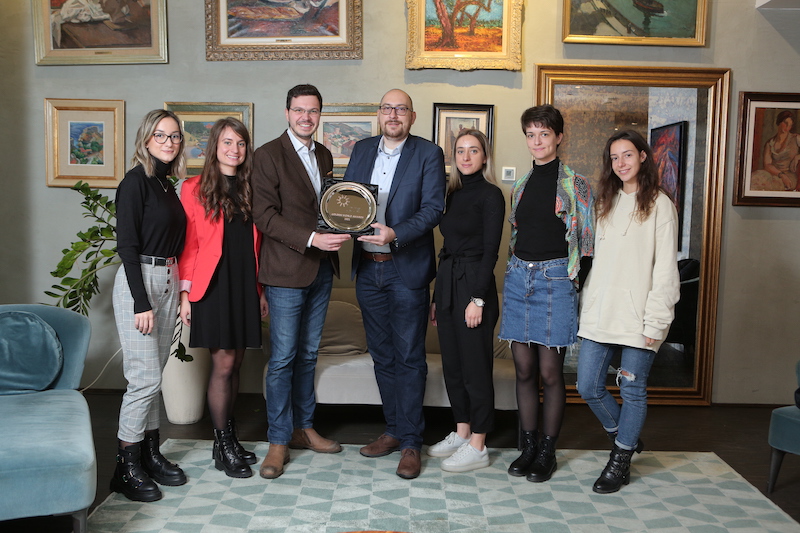 "In 2020, we recognized air pollution in the Western Balkans as a problem whose solving cannot be put on hold anymore", stated Miroslav Brnjak, head of communications and government relations, BASF South Central Europe. "The region was in need of a campaign that would motivate. Sustainability is at the core of everything that BASF is doing, so we felt it really was our job to address life-threatening air pollution through an innovative and, above all, inspiring communication campaign".
"After winning the 2020 IPRA Golden World Award for Excellence in the category Social Media as well as an Eventiada IPRA GWA in the category Best Community Relations with the campaign for BASF 'Stay at home chemistry", we are delighted to see that our agency's efforts to promote sustainability through a communication campaign has been recognized by IPRA," said Marko Velbl, creative director and CEO of Press Office agency.
Commenting on the campaign, Philippe Borremans, IPRA President and head of the 2021 GWA Jury said, "It is encouraging to see that a company like BASF is supporting start-up ideas that directly or indirectly contribute to cleaner air in the region. Press Office built their campaign around community engagement and it clearly showed results".
Background to IPRA
IPRA, the International Public Relations Association, is the leading global network for public relations professionals. Membership is individual not corporate. It aims to further the development of open communication and the ethical practice of public relations. IPRA fulfils this aim through networking opportunities, its code of conduct and intellectual leadership of the profession. IPRA is the organiser of the annual Golden World Awards for excellence – PR's global awards scheme.  With 60 years of experience, IPRA, recognised by the United Nations, is now present throughout the world wherever public relations are practised. IPRA welcomes all those within the profession who share its aim and who wish to be part of the IPRA worldwide fellowship. For more information please visit: www.ipra.org    
Background to the Golden World Awards for Excellence.
The annual IPRA Golden World Awards (GWA) initiative, established in 1990, recognizes excellence in public relations practice worldwide in a variety of categories. Recipients of the award take particular pride in the recognition granted to their entry as meeting international standards of excellence in public relations. An overall IPRA Grand Prix for Excellence is presented each year to the entry judged as representing the highest standards that year. While there are many national and regional PR awards, there is only one truly global scheme: the GWA.
Contact
International Public Relations Association Secretariat
United Kingdom
Telephone +44 1634 818308
For further information: [email protected]  
Share on Twitter
Share on Facebook