IPRA's nomination for the PRO PR GLOBE award: Liz Ostermann of Saint Hill Castle and Manor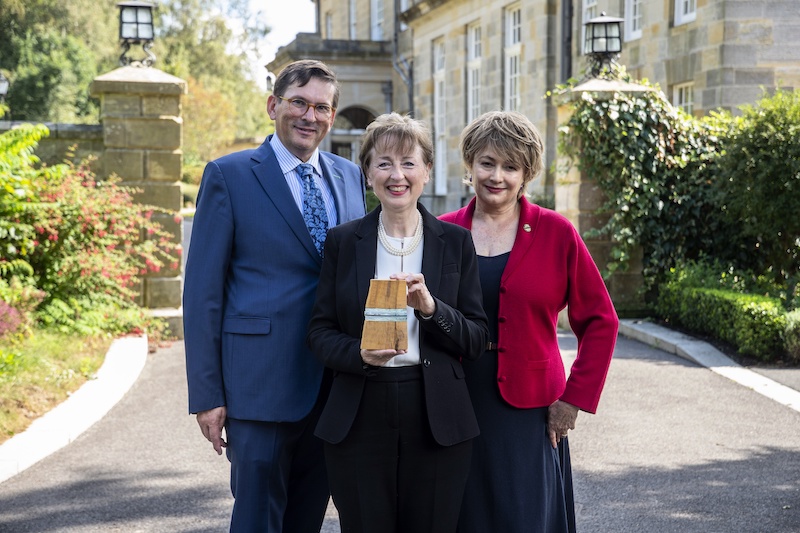 (Comments)
4 months, 1 week ago
IPRA board member Jacqueline Purcell has nominated Liz Ostermann, public relations officer at Saint Hill Castle and Manor, West Sussex, UK for the 2022 PRO PR GLOBE award. The award recognises an individual whose work contributes to a better perception of PR by the public.
Liz's award recognises her ability to mobilise support for cooperation within her local community. This has been the essence of her work of the last 34 years. The large attendance at Saint Hill Castle and Manor for events is evidence of the meaningful community relationships she has helped to foster. Liz has been at the forefront in the use of PR to drive public health, drug rehabilitation, and other charitable work.
The award itself, designed by students from the Academy of Applied Arts at the University of Rijeka in Croatia, will be presented at a ceremony in May 2023 in the picturesque Croatian national park of the Plitvice Lakes. Other winners of the 2022 competition are from Europe, the Middle East, Asia and the Americas.
Background to IPRA
IPRA, the International Public Relations Association, was established in 1955, and is the leading global network for PR professionals in their personal capacity. IPRA aims to advance trusted communication and the ethical practice of public relations. We do this through networking, our code of conduct and intellectual leadership of the profession. IPRA is the organiser of public relations' annual global competition, the Golden World Awards for Excellence (GWA). IPRA's services enable PR professionals to collaborate and be recognised. Members create content via our Thought Leadership essays, social media and our consultative status with the United Nations. GWA winners demonstrate PR excellence. IPRA welcomes all those who share our aims and who wish to be part of the IPRA worldwide fellowship. For more see www.ipra.org
Background to the Golden World Awards for Excellence
The annual IPRA Golden World Awards (GWA) initiative, established in 1990, recognizes excellence in public relations practice worldwide in a variety of categories. Recipients of the award take particular pride in the recognition granted to their entry as meeting international standards of excellence in public relations. An overall IPRA Grand Prix for Excellence is presented each year to the entry judged as representing the highest standards that year. While there are many national and regional PR awards, there is only one truly global scheme: the GWA.
Background to the PRO PR GLOBE Awards.
The PRO PR GLOBE awards are designed to recognise individuals whose work contributes to a better perception of the positioning of PR with the public on a global, regional, or local level. The programme recognises individuals not projects. Winners are nominated by the global communication associations: the International Public Relations Association, the International Communication Consulting Organization, the Public Relations and Communications Association and the Chartered Institute of Public Relations.
Contact IPRA
International Public Relations Association Secretariat
United Kingdom
Telephone +44 1634 818308
Contact PRO PR GLOBE
Danijel Koletić
Telephone: +385 98 417 108
Share on Twitter
Share on Facebook