Interaction at the Summit

15 years, 9 months ago
(Comments)
Interactive technology used at last month's IPRA Summit in London enabled delegates to share their views on important PR questions. Jennifer Hardie shares the findings.
I'm delighted to report that this year's IPRA Summit in London, held on 1-2 November was a great success. The quality of speakers was exceptional and for the benefit of anyone unable to attend we hope to be able to publish edited versions of some of the key presentations in FrontLine early next year.

Three key speakers at the Summit delivered the message that PR must evolve to keep up with fundamental changes in way that companies, governments, journalists and the public are already using new technologies to communicate with each other.

"It is about putting the public back in public relations – no longer dealing just with the media, but engaging directly with the audience," said Firefly Managing Director Mark Mellor. "PR has had to move from trying to control the message and being the gatekeeper to being part of the message."

"We need a 'PR 2.0' to adapt to the 'Web 2.0' world. PR 2.0 has to blur the lines between traditional PR, advertising, Web marketing, and media relations. It is all of these things wrapped into one," said Mellor.

That means among other things that fully functional internet press centres are now essential, no longer an option. PR professionals must make better use of RSS feeds and aggregators, and do a better job of monitoring and engaging transparently with blogs, Mellor added.

Mark Durrant, EMEA Director of Communications and Public Affairs for Motorola, gave the example of a Chatham House rules consultation in which journalists and a cross-section of those involved in communicating with the media debated the end of journalism as we know it. "They were convinced that journalism won't die, but accepted certainly that the profession is changing, and in some ways becoming more collaborative through technology," he said. Two key driving factors will be the quality of writing – professional journalists, bloggers and 'citizen journalists' alike – and the reality that people will seek information only from sources that they trust.

Euan Semple, former head of Knowledge Management at the BBC, gave insights into the great potential for organisations to use online forums, blogs and wikis. "The main point is that this isn't about the technology. Many of these new ways of communicating are very intimate, very direct, person to person. That intimacy makes them powerful."

Fascinating as many of the presentations proved to be, there was far more to the Summit than what took place on the platform – and by this I do not merely mean the networking and bonhomie that is such a vital and enjoyable part of such occasions. We made a point of building a high level of interactivity into this year's event, so that delegates could participate by sharing their opinions on key communications issues.

On both days of the event delegates were asked to respond to a number of interesting points, delivering illuminating insights across a raft of topics highly relevant to PR. Among the findings from our interactive voting were:

• Despite the huge attention given to blogging recently, only 12% had a blogging policy in place.
• On the issue of managing a global reputation during a crisis, 54% rated their organisation's preparedness as 'good', with a further 13% opting for 'excellent'. More worryingly, 24% selected 'poor' and 9% plumped for 'non-existent'.
• Asked to what extent the communications function is integrated with crisis management response so that it can influence decisions when trouble hits, 58% said 'completely', 37% 'a little' and 6% 'not at all'.
• There was an interesting split among delegates when asked if the media generally covered national and corporate crises in a fair and balanced way. 55% felt they did, 45% disagreed.
• Asked which do you think is most effective when creating a corporate PR strategy for branding: 14% went for a completely different branding PR strategy in each region; 64% said slightly tailoring PR strategy in each region; 21% said keep the same branding strategy worldwide but with different faces as spokespeople; while 2% opted to keep the same branding strategy worldwide with no changes whatsoever.
• Asked to whom CSR should report, the majority (60%) of respondents said the CEO, while 29% opted for PR. 5% said Legal, with Marketing and Human Resources tied on 3% each.
• To the question, who is best at planning and managing global PR programmes, 35% said agencies – more than double the 16% who chose clients. 29% felt that both were equally good – a more downbeat 21% felt both were equally bad!
• 85% felt PR should always be a main board report to a CEO.
• However, only 42% felt PR has become a fully-fledged management function.
• Asked whether the notion of a clash of cultures is exaggerated, almost two thirds (65%) said 'no' – unsettling confirmation of the troubling times in which we live.

This year has given us a tough act to follow, but we fully intend to organise an even better event in 2007.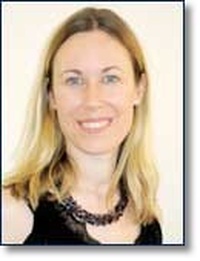 Forward, Post, Comment | #IpraITL
We are keen for our
IPRA Thought Leadership essays
to stimulate debate. With that objective in mind,
we encourage readers to participate in and facilitate discussion.
Please forward essay links to your industry contacts, post them to blogs, websites and social networking sites and above all give us your feedback via forums such as IPRA's LinkedIn group. A new ITL essay is published on the IPRA website every week. Prospective ITL essay contributors should send a short synopsis to IPRA head of editorial content Rob Gray
email
Share on Twitter
Share on Facebook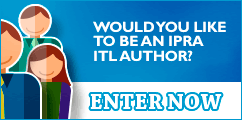 IPRAOfficial